Self-help for All
For

k

i

d

s

and anyone who used to be a kid
A program that offers possible solutions for difficult situations
Resources
A series of books geared toward kids and adults that can change the way you deal with life's everyday challenges.
Services
Services include individual consults, workshops, and training.
fix the me before the we
"As a certified trauma recovery coach I use the worksheets to clear myself to better serve others."
S. G. age 51
preparation for transformation
"It was eye opening because it made think of what I can do to change and become more accountable. I can improve and the Keep Kids Safe Books gives me the recipe to make the necessary changes."
E. J. age 19
go from power struggles to power surges in your relationships
"I want my parents to do this training and learn to stop fighting with each other and blaming each other and us kids for their problems."
D.F. age 12
What Is Self Help for All?
It is an inclusive program for any individual, business, or organization that wants to eliminate the stresses that come with personal or professional conflicts. It is the business that teaches self-management when dealing with negative emotions and circumstances. It is also the program that models leadership with integrity.
"These books and worksheets truly have assisted in shifting family patterns of addiction and abuse. They have been life changing for me and my family." Deb D.
Who is Self Help Skills for?
It's for those who are receiving services for self improvement, and for those rendering the service. This course and resource is for anyone who wants to help kids and families be safe by using their own example.
It is for therapists and counselors who want their clients to be successfully prepped for next levels of self-awareness and improvement.
It is for the person who is tired of doing the same thing over and over again and is ready for a different result.
It is for leaders who are driven to lead by example rather than force.
It is for parents and teachers who understand the principles of teaching for duplication.
It is for people who are ready to let go of blaming others for their problems.  
What are the Results of the Process?
It depends on what your personal needs and goals are for self improvement.
If you're an employer, your employees will focus on solutions versus problems.
If you're a teacher your students will take more responsibility for managing themselves and learning.
If you are a parent your children will have better skills for problem solving and coping with life's challenges.
"I can see my grand children's attitudes and ask them questions about their behaviors that they can answer without feeling as if I'm scolding them or berating them." K. L.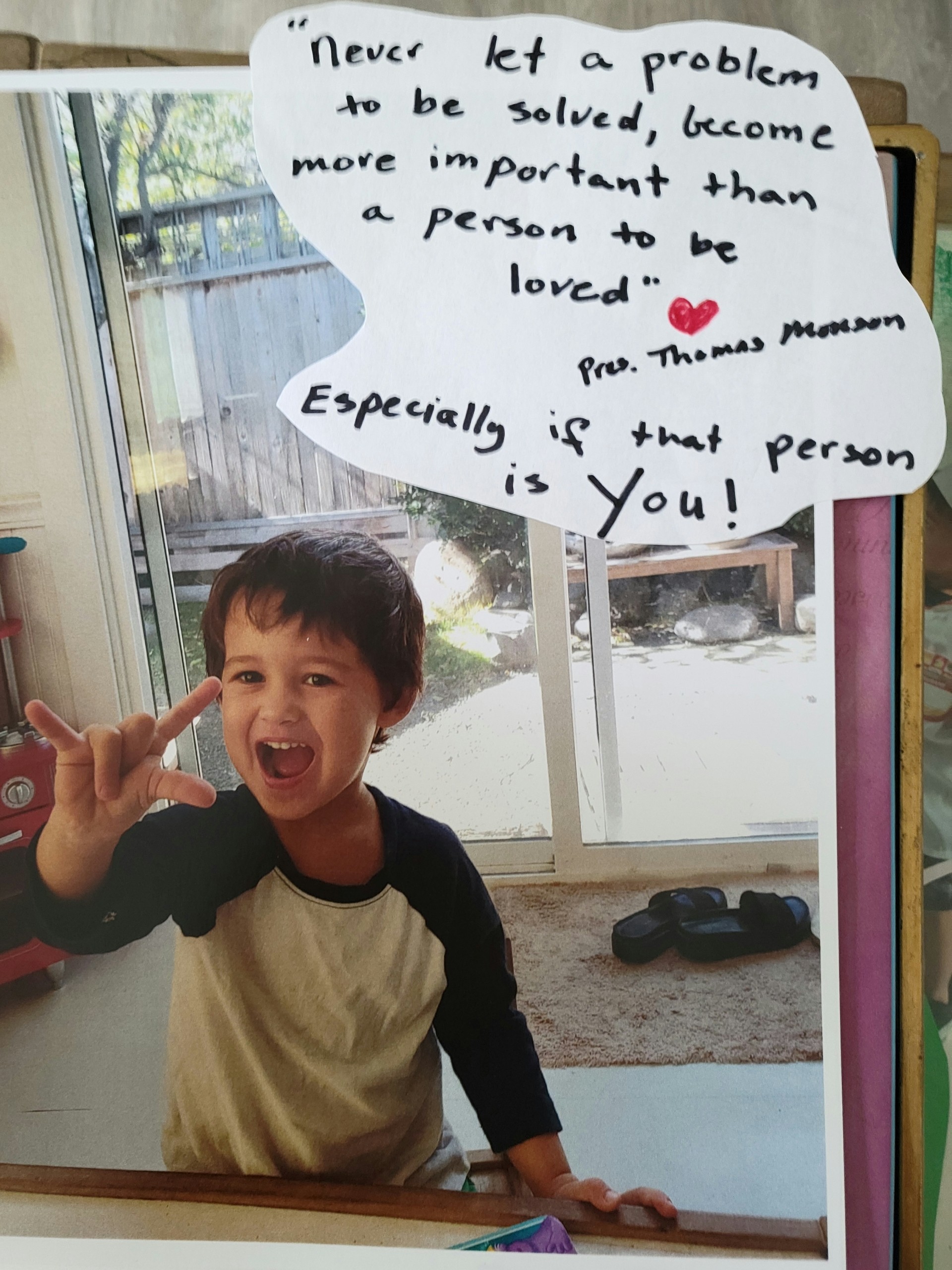 About Michele Gaddis
Michele grew up on the streets of Honolulu, Hawaii. Her childhood did not lend itself to survival, let alone academic or professional longevity.
She credits good teachers and even better friends, for her personal success. She finished high school, graduated from college and went on to graduate studies in secondary education and special education for gifted and talented kids.
Today she has twenty plus e-books available on the internet, ranging in subject from Forgiveness to Self-help Skills for Kids.
No one is more surprised than she is.
Her books come from knowing how to listen, asking great questions, and writing about topics that people are not comfortable to ask about. She writes about important ideas in simple easy to read formats.
Her first four books, Self Help Skills for Kids, were written with kids for kids. She humbly asked them for advice on how to be a better parent and teacher. They courageously gave her their heartfelt answers that forever changed her life.
Michele's books are creative responses to the challenges everyone faces. She writes with courage and honesty, because it is what her sixth grade students taught her to do.
Testimonials from our youth
"I took this worksheet home and taught it to my mom and dad and my brothers and sisters. It changed how we talk to each other and stopped me from hitting others when I get mad."
E.M. age 11
"I didn't know that the reason my friend slept all the time was because she was depressed. After I read the lesson about "How to Keep Yourself from Hurting Yourself" I asked her why she was depressed. She said it was because a good friend of hers had just committed suicide."
Girl, age 13
"This worksheet helped me to get honest with myself. It was a great experience for me."
P.W. age 18
Don't Wait Any Longer. Start Learning Self Help for All Today!